The 2014-15 Portfolio Budget Statements published some statistics, which mentioned that in Australia childcare centers are attended by around 1.57 million children. In case you have not got your kids registered in a pre-school, but planning to do so shortly, read and know about the different types of friendly childcare centers that exist today.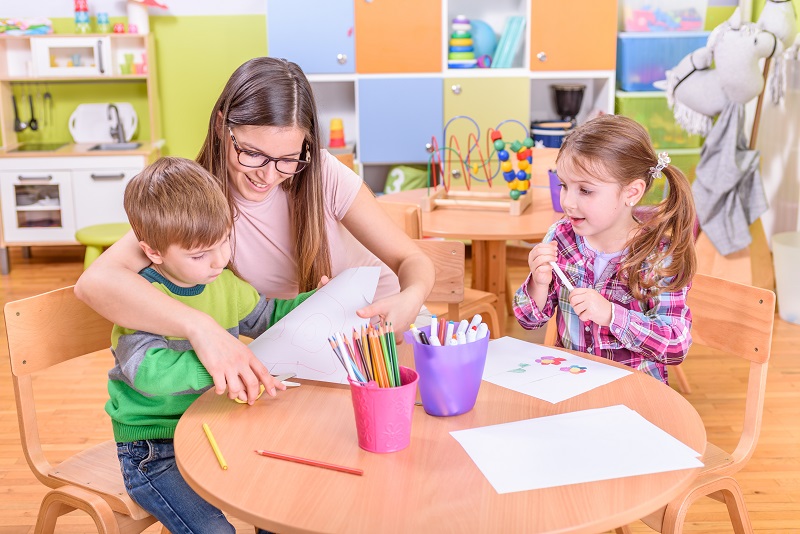 In-Home Child Care
In case it is the option that you prefer, ensure that you choose a nanny who belongs to a reputed agency. You also need to verify beforehand the references given for confirming the legitimacy of the nanny.
With nannies, you can get one to one home carers for your kids. This is a costlier childcare option. The job of a nanny is a lonely and burdensome one, and not ideal for people who are not inclined to caring and nurturing the children. Some nannies seem to be born for the job and tend to become an intrinsic part of the family. They stay in your home to look after your kids. While it is felt at times that nannies spoil the relationship between children and their mothers, and you can prevent this problem by spending more time with your child.
Family Day Care
This is another option you can go for in order to have your kids tended to in their own home and not send to any of the friendly childcare centres. You must get a child-carer who has got the qualification that is necessary – including an early childhood Certificate III level education. He / she should also have mandatory experience of working with Children Check and possess first-aid training.
You need to choose a childcare centre that are approved by the Family Day Care Quality Assurance system. For this system of quality assurance, there are some requirements:
National Child Care accreditation is needed
State licensing is also required
Caregivers have to follow the National Family day care standards
In Family Day care setup, on the basis of additional needs for the caregiver of your children, you can be assured of having more benefits than an In-Home Child Care services offered bya nanny.
Community-Based and Private Care
Community-based centres or private friendly childcare centres can be the best possible options in case you need the most qualified child care provider services. You can search such centres online and choose the best one according to your needs. Make sure, you must choose one which is located nearby. These types of facilities are regulated with care by concerned authorities, and always need be licensed properly.
These centres regulate quite a few aspects, such as:
Number of children
Maintenance of childcare centre
Foods offered
Quality of care
Learning systems
Teachers need to match strict qualification requirements and follow specific staffing requirements. As these facilities extend superior services, it can easily be understood why many people try to get their kids registered in these types of friendly childcare centres. It is important to register early, particularly when it comes to highly reputed childcare centres. They have limited seats only.
Creches
A few offices or organizations offer employees a crèche for their kids. It is a positive development, and both kids and parents can get convenient access. Children can be seen by parents during lunchtimes or coffee breaks and fed by them in these friendly childcare centres.
Most of these are buildings that are as big as a large sized home. These can offer occasional, part time or full-time care, and most stay open from 8 to 6'o clock every day. These friendly childcare centres have to follow some regulations related to number of children, number of staffs, indoor / outdoor space area etc.